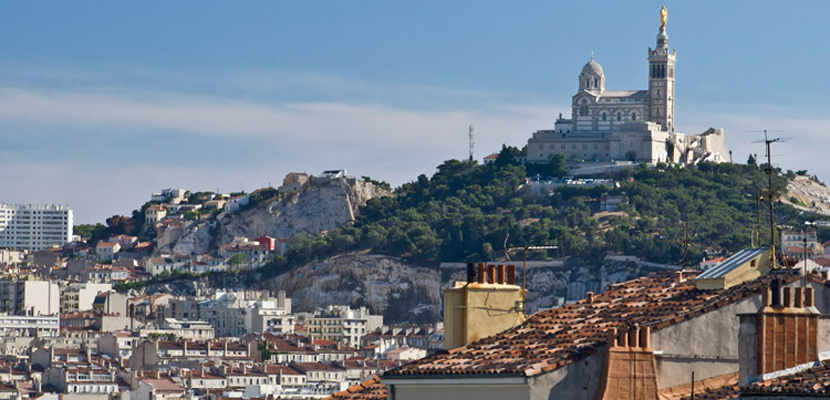 Marseille: the property market is rising again
Attracted by prices falling sharply in the ancient and historically low interest rates, buyers gradually returning. The nine also returns to form. This is the time to take advantage of opportunities for growing in Marseille.
Are we on the cusp of a real turnaround in the market? Marseilles real estate agents cross the fingers after a mediocre 2014 years, the rustling of sales recorded at year end was confirmed in the first quarter of 2015. It continues: 'We now have the feeling that the worst is behind us ', says Serge Lucia, the Marty Agency. The persistence of low interest rates combined with falling prices, which accelerated last year attracting a growing number of buyers, 'first-time buyers in mind,' he notes.
The first check accommodation granted by the city often gave the decisive push: 'For a year, it is much used in the former than in the new,' said Arlette Fructus, deputy mayor in charge of housing. If recovery there, however it remains relatively fragile. Most transactions still carries on purchases imposed by the vagaries of life: mutation, inheritance, divorce. Purchases of comfort associated with better living are exceptional, unanimously testify professionals.
For investors, alarmed in 2014 by the constraints of rent law and the Alur still unfamiliar with the new provisions of the law Pinel, they currently deserted the market for existing rehabilitated, except for small areas rent to students. So, in many areas, prices continue to fall: 'The transactions remain long and complicated, also notes Cédric Métot, the agency IBH Buyers have become more and demanding, they want everything. Outdoor, parking, no jobs ... and above the market discount! '
The new price is stable
The new real estate seems to pull out of the game. The increase in bookings recorded last year continues. It is certainly measured (+ 1%), as was putting up for sale, but optimism is exercised in developers: 'If first-time buyers are for now the big acquirers, they will be joined soon investors apprised of Pinel device 'trusts Stéphane Perez, president of the Federation of developers of Provence. The many projects to be launched by the end of the year will in principle to compensate the structural shortage of supply in Marseille. In this context, and although high, prices remain relatively stable new, € 3,875 per square meter on average, 1% in a year. This despite numerous promotions and discounts shown by developers.
Is it time to buy? Opinions are divided on further decrease of prices of old, but most phocéens agents admit that most of the correction has been made: 'For goods without defect, prices have been falling' , says Bruno Lebert, real estate agencies Log. For him, as for most of his colleagues: 'This is the time to start.' Especially as many economists consider a likely rebound in 2016, interest rates. Better to take advantage of opportunities. Now, there are apartments less than € 100,000 and houses less than € 300,000, even outside of the popular sectors. In the leafy area of ​​Olives (XIII), a beautiful renovated house of 108 m2, with a garden and a clear view, was proposed at € 278,000. She went to € 258,000. Unthinkable three years ago!
© L'Express - published on Barnes Provence Littoral on 05/04/2016
Read this article in its integrality by clicking on the following link:
http://www.lexpress.fr/actualite/immobilier/marseille-le-marche-immobilier-...